ECONOMICAL AND RELIABLE:
THE FILTER SYSTEM FOR
INDUSTRIAL REQUIREMENTS
Treatment systems for use in industry are measured against particularly strict standards. Of paramount importance are the greatest possible economic efficiency and reliable performance. The filters and filter systems from new aqua are designed to optimally combine both these factors.
This begins already when connecting the filter systems to the rest of the treatment system. Thanks to their compact design and deliberately simple control technology, they can be quickly integrated into existing systems, even when space is limited
Furthermore, the filters and filter systems from new aqua work in the absence of pressure. They therefore have low energy requirements and minimal servicing requirements. The filters' automatic or time-controlled self-cleaning feature also reduces expenditure on staffing and guarantees a consistently high filter capacity. Thus,trouble-free, continuous operation for many years is possible.
Changing the filter material is not necessary for this; in fact, the filter cleans itself automatically using filtrate. Therefore, costs for additional filter media, such as those for fleece filters, or for special cleaning agent do not arise. The result is lower staff and material costs, meaning that filter systems from new aqua pay for themselves within just a short period of time.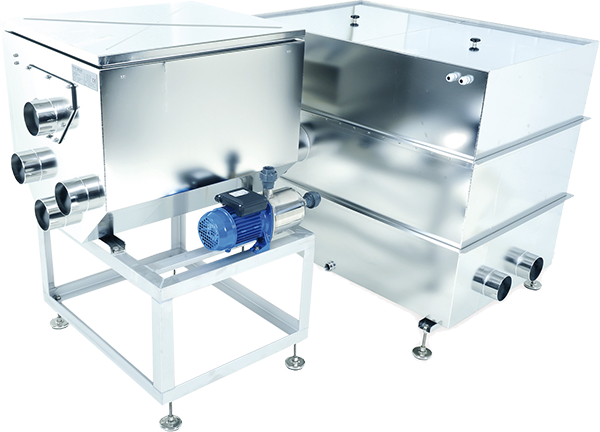 NEW AQUA –
QUALITY THAT
CONVINCES
Perfectly purified wastewater and a high potential for savings on wastewater fees thanks to wholesale recyclability – those are strong arguments, not least in communications with the authorities and the public. And on top of this, the filter technology from new aqua convinces in every respect. Our filters and filter systems have been in serial production for many years, and have proven themselves superbly in a great many different sectors. Manufactured and under continuous further development in Germany, our filters carry their own CE marking.
ADVANTAGES:
Simple integration into existing systems and processes

Continuous, adjustable output

No changing of filter materials

Self-cleans while in continuous operation

Cost-saving and low-noise